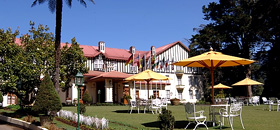 All travel destinations in Sri Lanka boast of a wide range of stay options ranging from five star deluxe to 4 star to 3 star to budget hotels. Be it the capital city Colombo or the beautiful coastal town Bentota, you can get hotels and resorts of your choice and budget in all the travel destinations of Sri Lanka.

Sri Lanka has number of cities that are significant from the tourism point of view. They offer a myriad of opportunities to the tourists. Each city is unique in its own sense. Some are known for their historical importance, some are pilgrimage centers, some are famous for their breathtaking natural beauty...

Sri Lanka is a land of Sun and Sand. Over one thousand kilometers of palm- fringed sandy beaches encircle the Island. The beach resorts are scattered all country

Sri Lanka is a deeply religious country. It has number of religious places that attract tourists.
Travel Tips
Sri Lanka is a tourist's paradise. Marco Polo described it as "the finest island of its size in the world". Wonderful pristine beaches, lush-green hills, majestic waterfalls, corals, wild life, heritage sites, pilgrimage sites, exotic cuisine-Sri Lanka has everything that a tourist can imagine. It has something to offer to everyone. Though Colombo is widely known as the capital of Sri Lanka but strictly speaking Sri Jayewardenepura Kotte-a miniature town in Colombo-is the legislative capital of Sri Lanka. Colombo is the commercial capital of Sri Lanka.

The total population of Sri Lanka is around 20 Million. Major ethnic groups include: Sinhalese (74%), Tamil (18%), Moor (7%), Burgher, Malay and Vedda (1%). Buddhism is the major religion followed by around 70% of the population. Other major religions are Hinduism (15%), Christianity (8%) and Islam (7%).